Lunch Program
Current Menu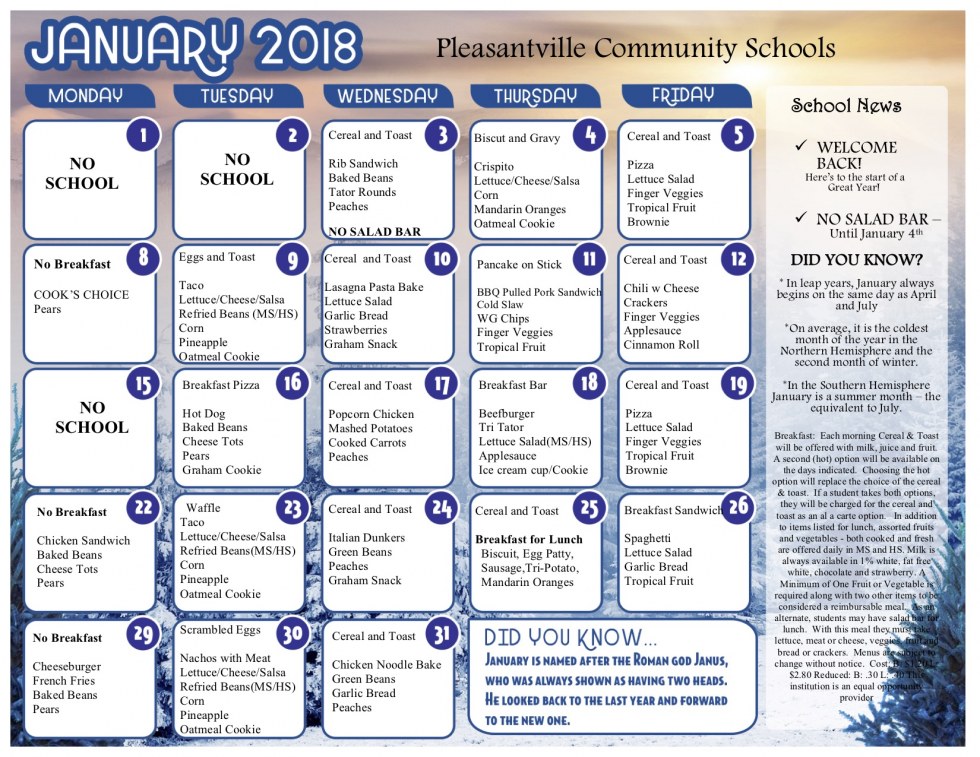 Lunch Account Payments
Go to: PaySchools
Select category Meal Payments and selct which school your child attends.
Select Add to Cart
Enter the dollar amount in the Amount You Are Paying: field.
Select Set Payment Amount.
If there are no changes, select Check Out.

If you are a first-time user, select First time users, please click here to register link.
If you have paid online before, enter your e-mail address and password associated with your PaySchools account. Then Login.

The check-out screen will offer the option to pay by check or credit card/PayPal.
Within the credit card/PayPal option, you have several options. If you have a PayPal acocunt and choose not to use it, choose Continue to pay as a guest.
Enter the appropriate account information, depending on your method of payment.
Finalize with Pay Now by E-Check or Pay Now under the credit card optionl at the bottom of the screen.
An e-mail confirmation and receipt will immediately be sent to you.
Information
Questions
For more information or questions about the Pleasantville lunch program, contact Shelly Cook, Director, at scook@pleasantville.k12.ia.us or (515) 848-0555.